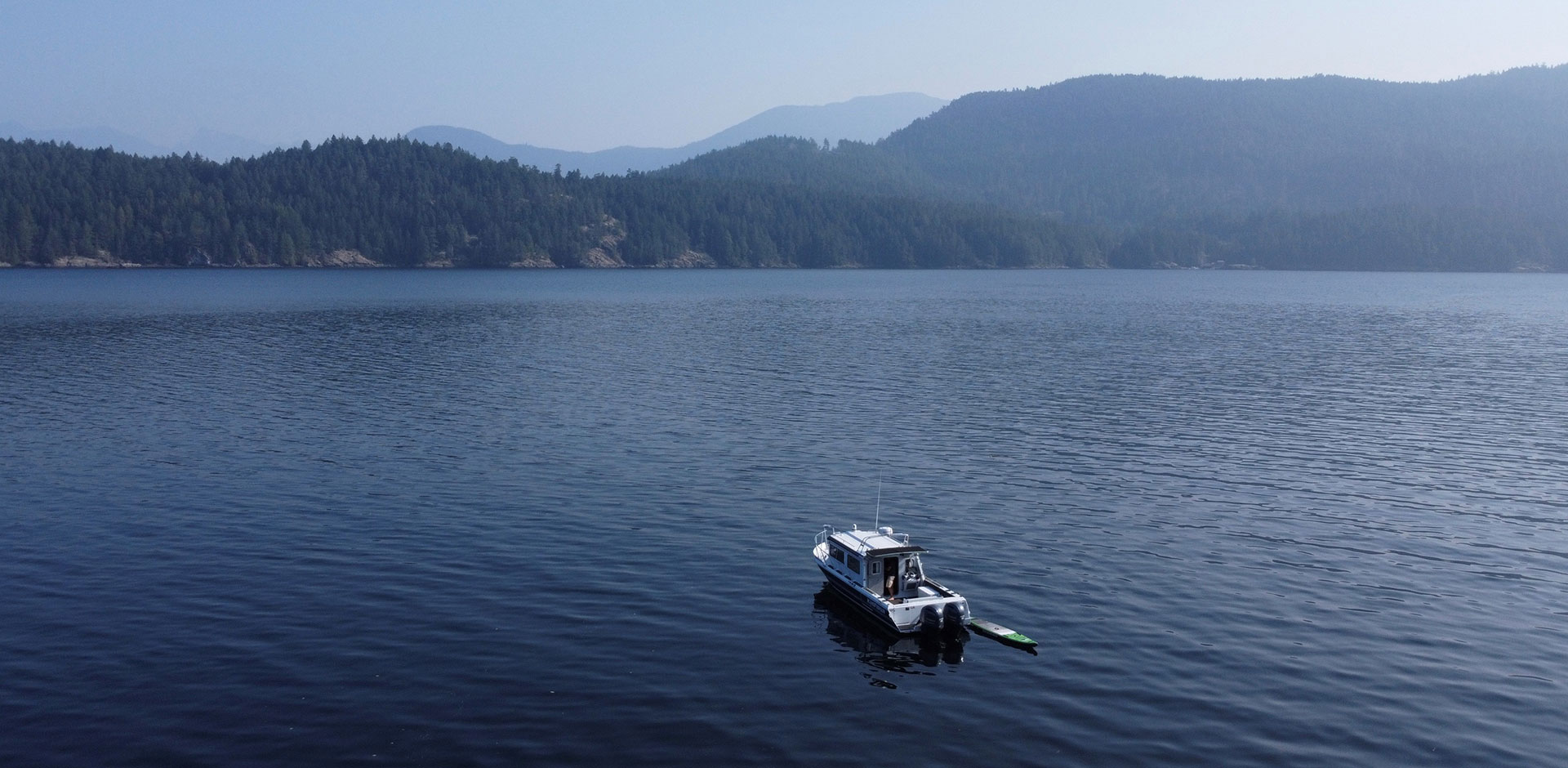 By Tim Milne, Big Coast
Thanks to a relatively mild year-round climate, boating in Vancouver or around British Columbia's south coast can be a 12-month endeavour.
In fact, as I put "pen to paper" here in the middle of winter, I'm getting my Kingfisher 3025 with twin Yamaha F200s ready to kick off winter/spring fishing (for Chinook Salmon) in the Lower Mainland. The forecast is for sunny days and light winds in Georgia Strait and Howe Sound for the next week, which makes for beautiful boating days—as long as the diesel heater is working perfectly!
With that in mind, here's my top five boating/boat camping/fishing destinations in the Lower Mainland:
Georgia Straight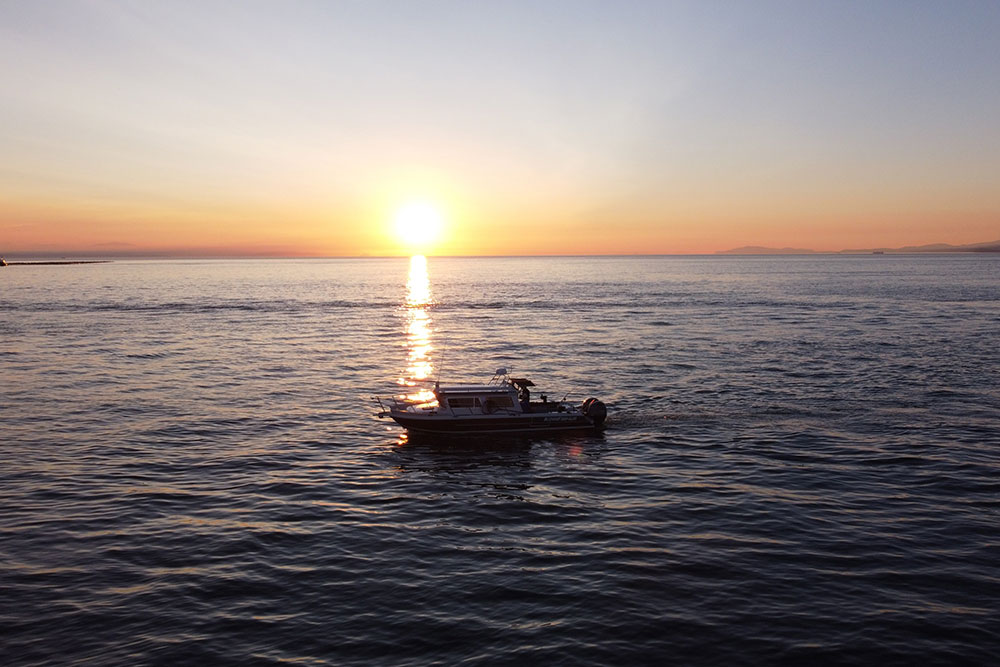 Georgia Straight, the large body of saltwater separating Vancouver Island and the Lower Mainland, is the go-to for Vancouver boaters in any season. I keep my boat at Vancouver Marina up the North Arm of Fraser River and it's a 15-minute run to the Straight. In salmon fishing season, the North and South Arms of the Fraser are go-to salmon trolling locations. Once off the mainland, the Straight offers 360-degree stunning panoramic views.
False Creek
If urban boating is your thing, there is nothing cooler than a False Creek boat cruise. There are a ton of boats moored in False Creek, and North Vancouver is a stone's throw away. Although busy at times, cruising through English Bay into Granville Island and the Science Centre, with its big-city backdrop, is infinitely awesome. For adventurous souls, you can drop the anchor overnight with a permit and take your dinghy out on the town!
Gulf Islands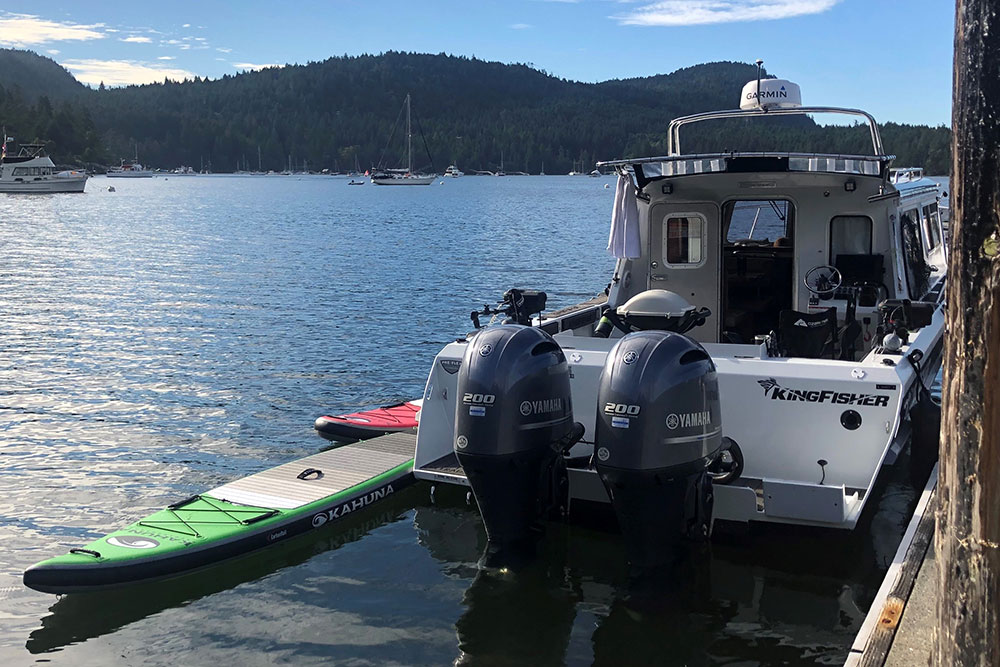 Depending on your departure point, the run across Georgia Straight to the Southern Gulf Islands is just over 30 kilometres (about 20 miles). The Straight can turn ugly, so this one is definitely dependent on conditions, but the run to Galiano Island is a beauty when the water is good. You can daytrip or hit Galiano Island's Montague Harbour, which offers a public dock, many moorage buoys and fine anchorages. Hiking, paddling and fishing are all right there. Keep in mind, there are various fishing and whale watching restrictions to protect southern resident Killer Whales.
Howe Sound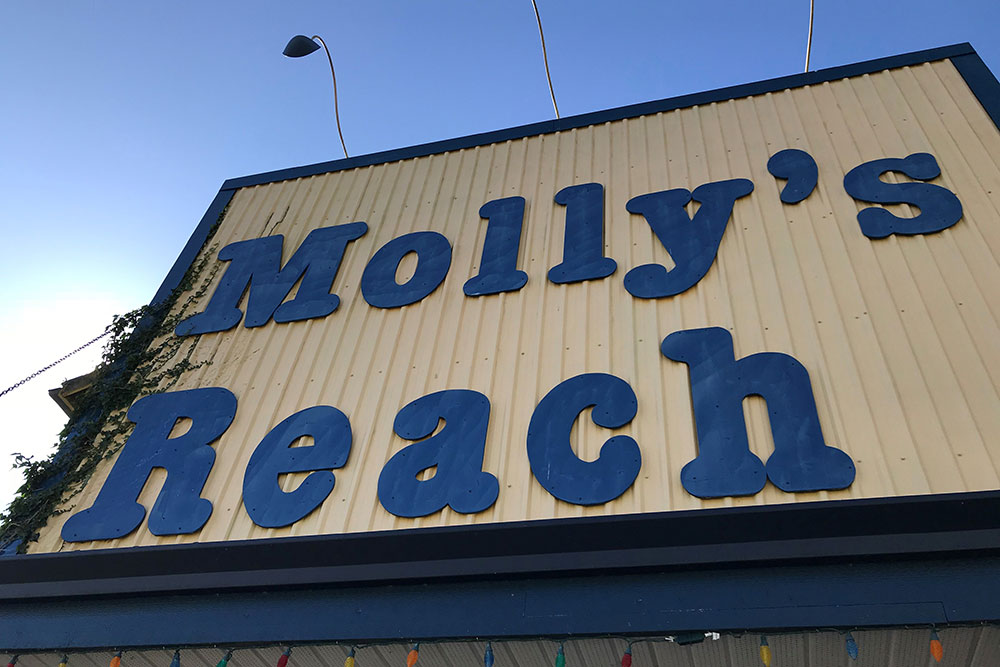 Howe Sound, comprised of a number of coastal fjords, runs from the mainland into the Sea-to-Sky mountains in Squamish. Built for exploration but subject to some outflow winds (check your marine forecasts), Howe Sound provides everything from paddling to fishing, along with the opportunity to drop into Molly's Reach in Gibsons—the fabled restaurant of Beachcombers TV series fame. A personal favourite is trolling Bowen Island for Chinook Salmon in spring and winter.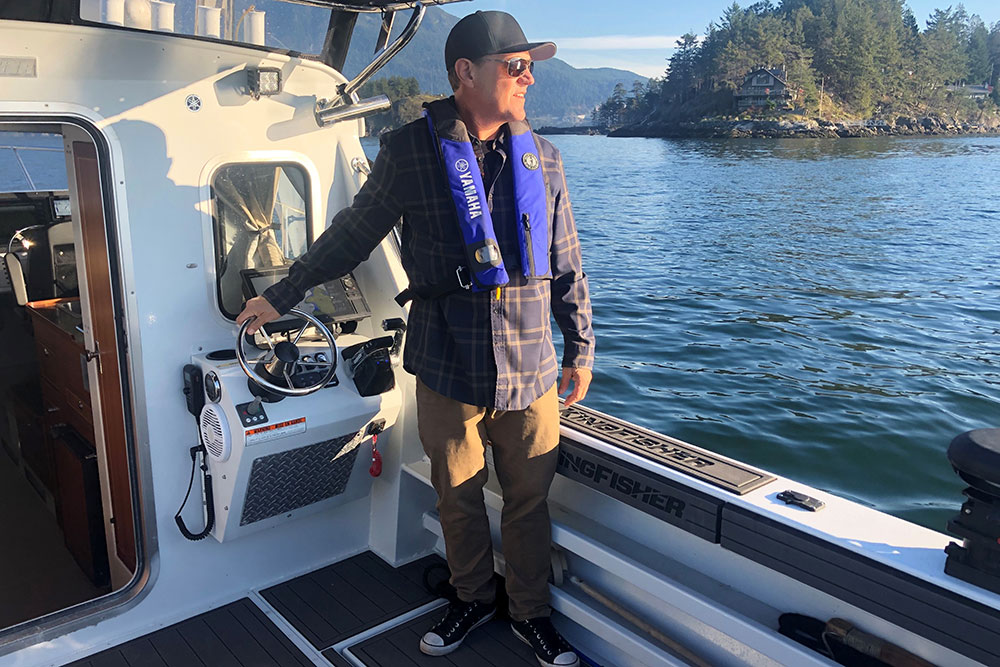 With Vancouver nearly in sight, the snowy mountain vistas from Howe Sound are often otherworldly!
Sunshine Coast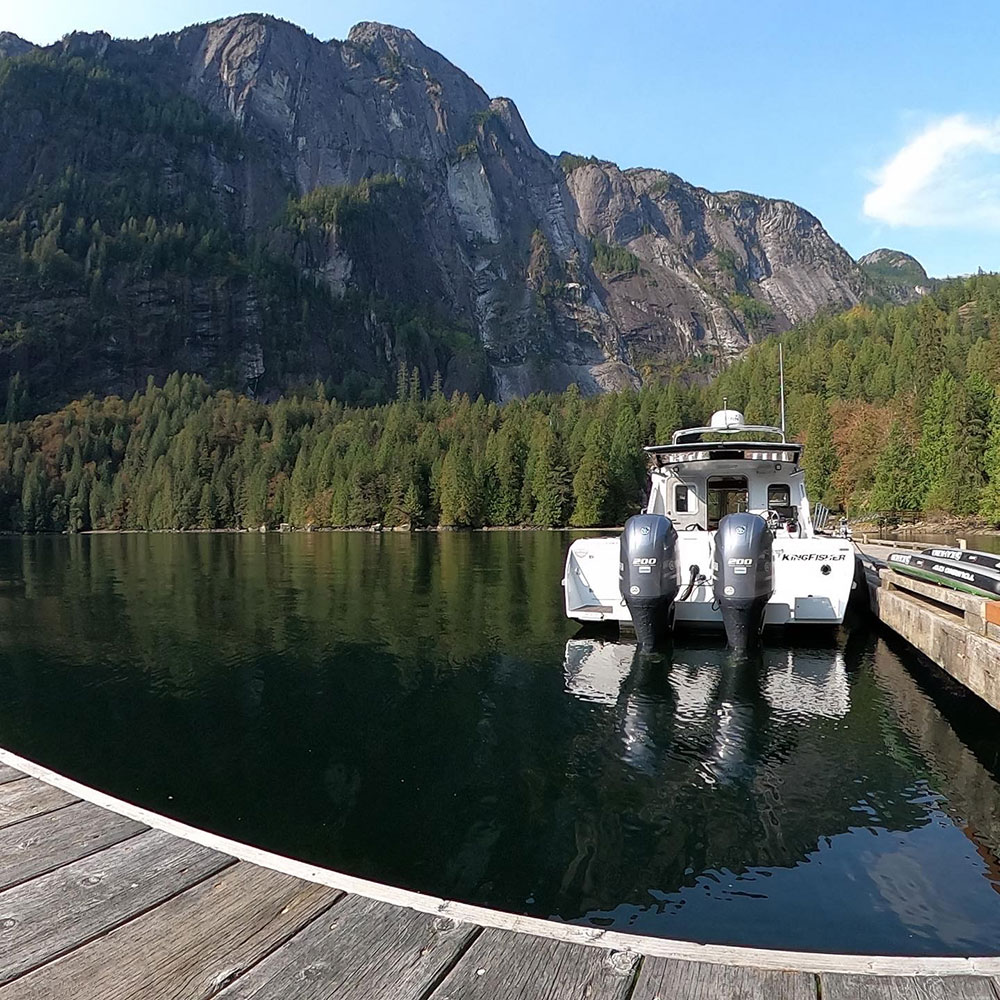 British Columbia's Sunshine Coast is accessed only by boat and ferry, and remains a world apart from the hustle and bustle of the Lower Mainland. From Gibsons, boaters follow beautiful coastline northward to places like Sechelt, Halfmoon Bay and Secret Cove – all within an hour's run from the big city. There are several resorts and marinas along the way, but for the truly adventurous (and moderately experienced), a trip up Jervis Inlet to Princess Louisa Inlet and Chatterbox Falls is some of the finest boating BC has to offer.