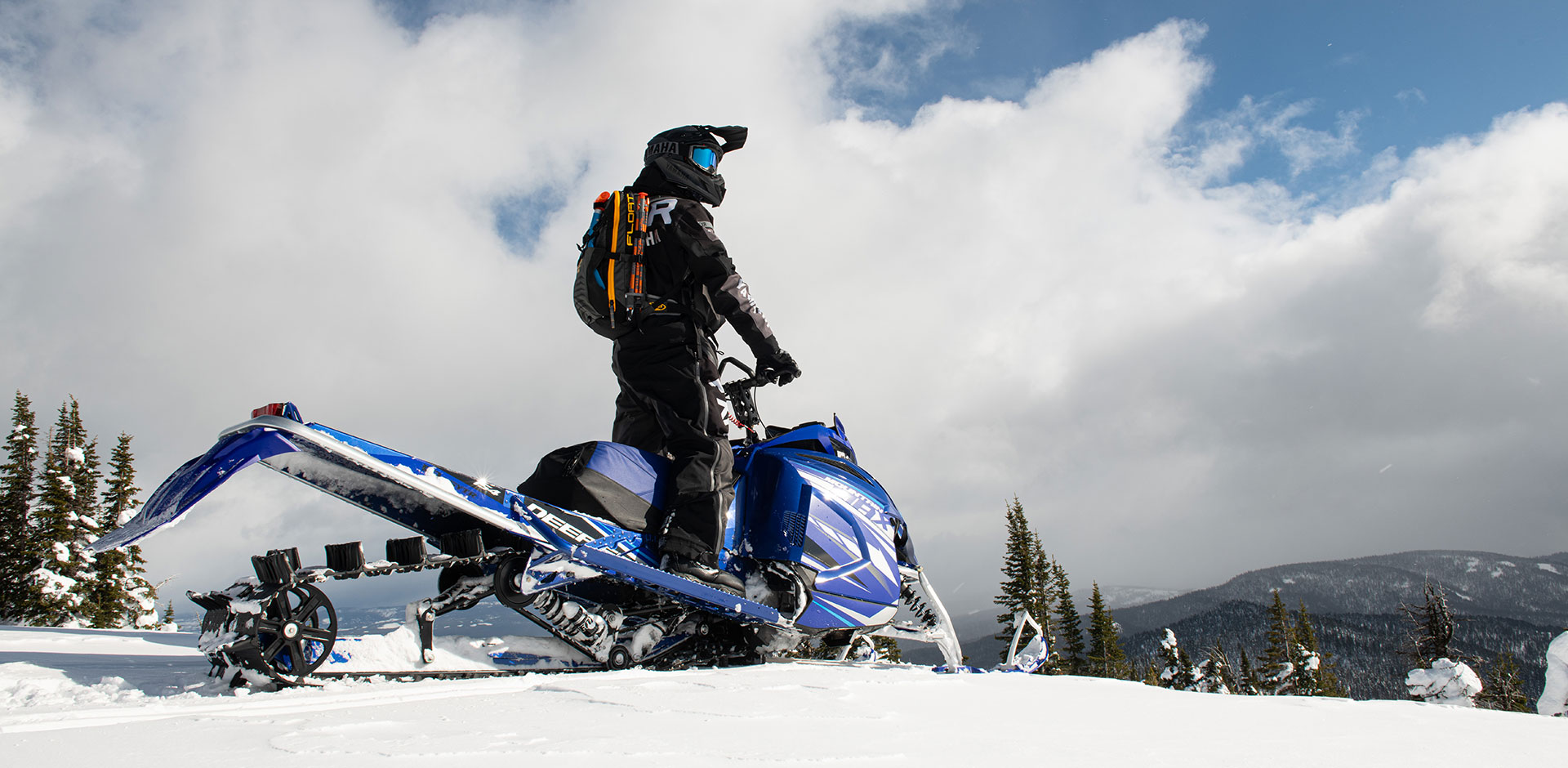 Many outsiders think of snowmobile riding gear as overpriced, unnecessary or even ugly. However, if you talk to anyone that has logged a lot of seat time on a snowmobile, they will tell you differently. The gear you wear can quickly make or break your snowmobiling experience, and functionality is always more important than style.
Snowmobile gear, like everything else, has been continuously improving over the years to keep riders safe, comfortable and able to spend all day outside riding in extreme cold conditions. Snowmobile gear is purposely designed and manufactured to endure extended periods of time outdoors and the various challenges riders face on the trails or in the mountains.
Functionality is Key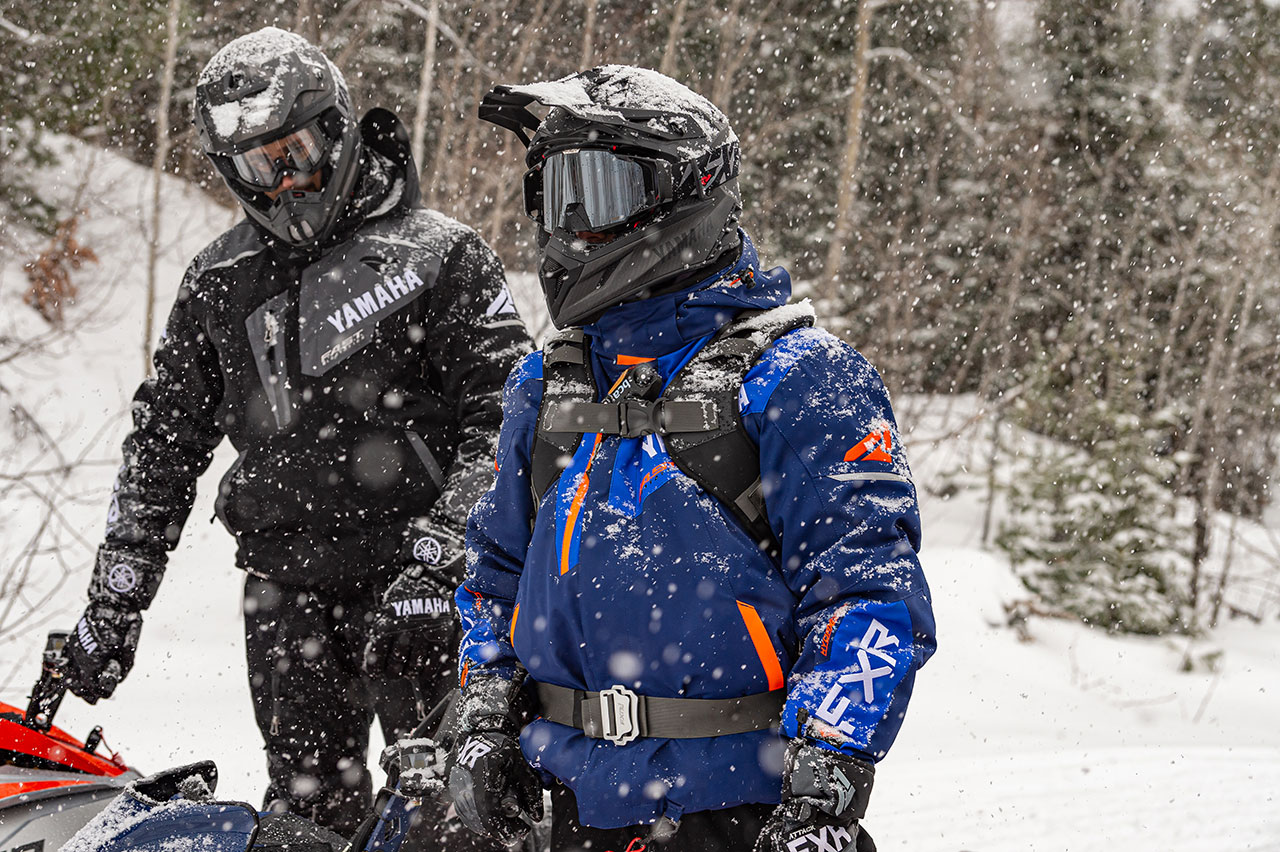 High-end snowmobile gear comes with features that offer riders peace of mind in terms of insulation, weather protection and even safety. For example, FXR® offers Flotation Assist Safety Technology (F.A.S.T.™), a feature that's crucial for riders that are often traversing frozen lakes. Products like the
Yamaha Renegade FX Jacket by FXR®
include Advanced Climate Management Technology (ACMT™), which works to reduced condensation, improve breathability and increase the rider's range of motion. Additional features like breathable outer shells and reflective accents are some of the other major design innovations that differentiate snowmobile suits from regular winter jackets and pants.
Jacket/Pant or Monosuit?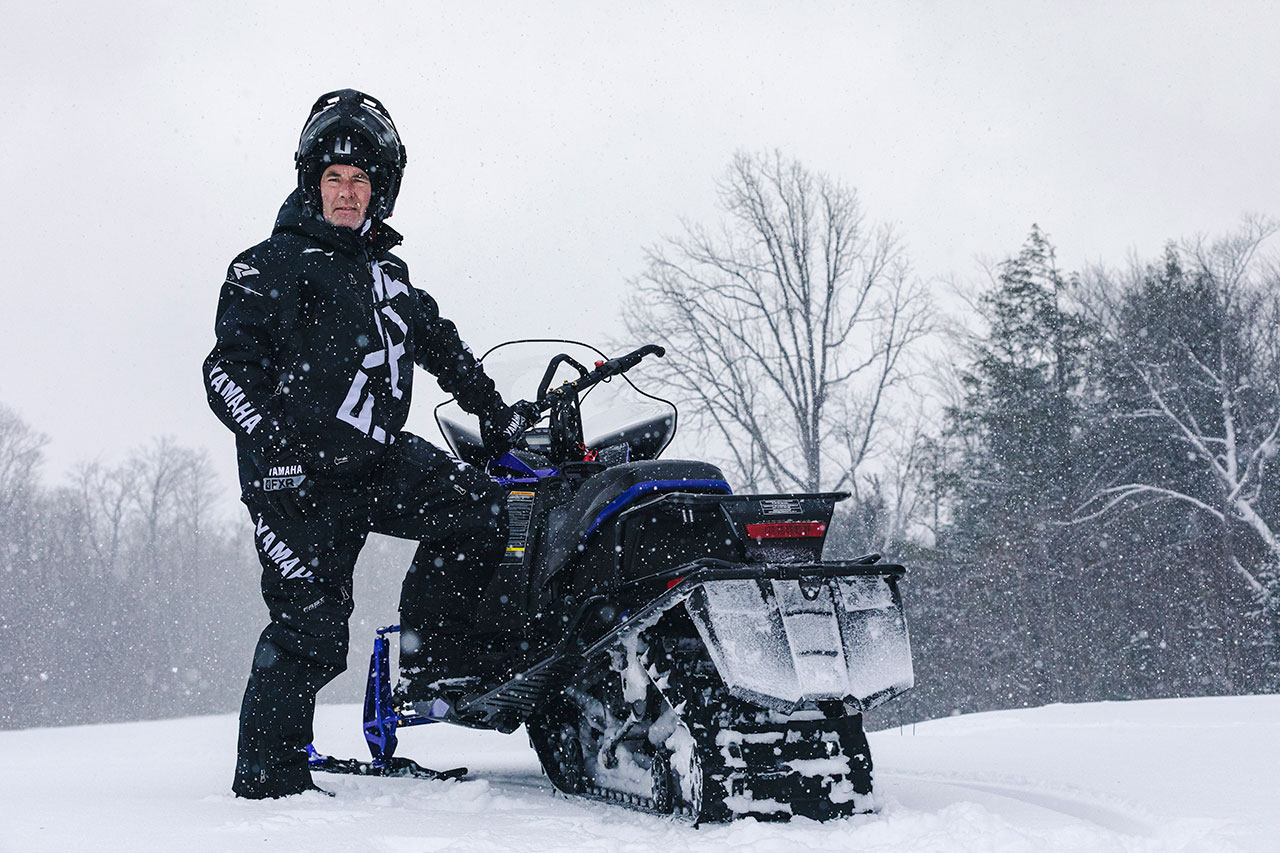 At some point, snowmobile owners will find themselves having to choose between a jacket/pant setup and a one-piece monosuit. The choice generally comes down to functionality and preference rather than style. Generally speaking, purpose-made snowmobile jackets and monosuits share the same style and design. Most riders go with the jacket/pant setup, as monosuits are still viewed as relatively new to the snowmobile community.
A major selling factor of a two-piece suit is having a jacket with a removeable liner. If you ride in a climate where the weather can range between -40o or 5oC during the season, a removable liner offers versatility to keep your body temperature regulated from the beginning to the end of the season.
Monosuit users tend to be from a younger demographic or spend most of their time riding in the mountains or backcountry, since there is no chance snow can enter your suit at the waist. Insulated monosuits are known to keep riders warmer than a two-piece suit in the same way that mitts are warmer than gloves—the single compartment allows your body heat to be spread throughout the suit, keeping you warm. Monosuits like the
Yamaha CX Lite Monosuit by FXR®
also offer a better range of motion, giving more aggressive riders the ability to be more mobile.
The major turnoff to a monosuit for most riders is the fact you can't just remove your jacket when you go into a restaurant—monosuits force you to tie the arms of your suit around your waist or take the suit off entirely.
Helmet Options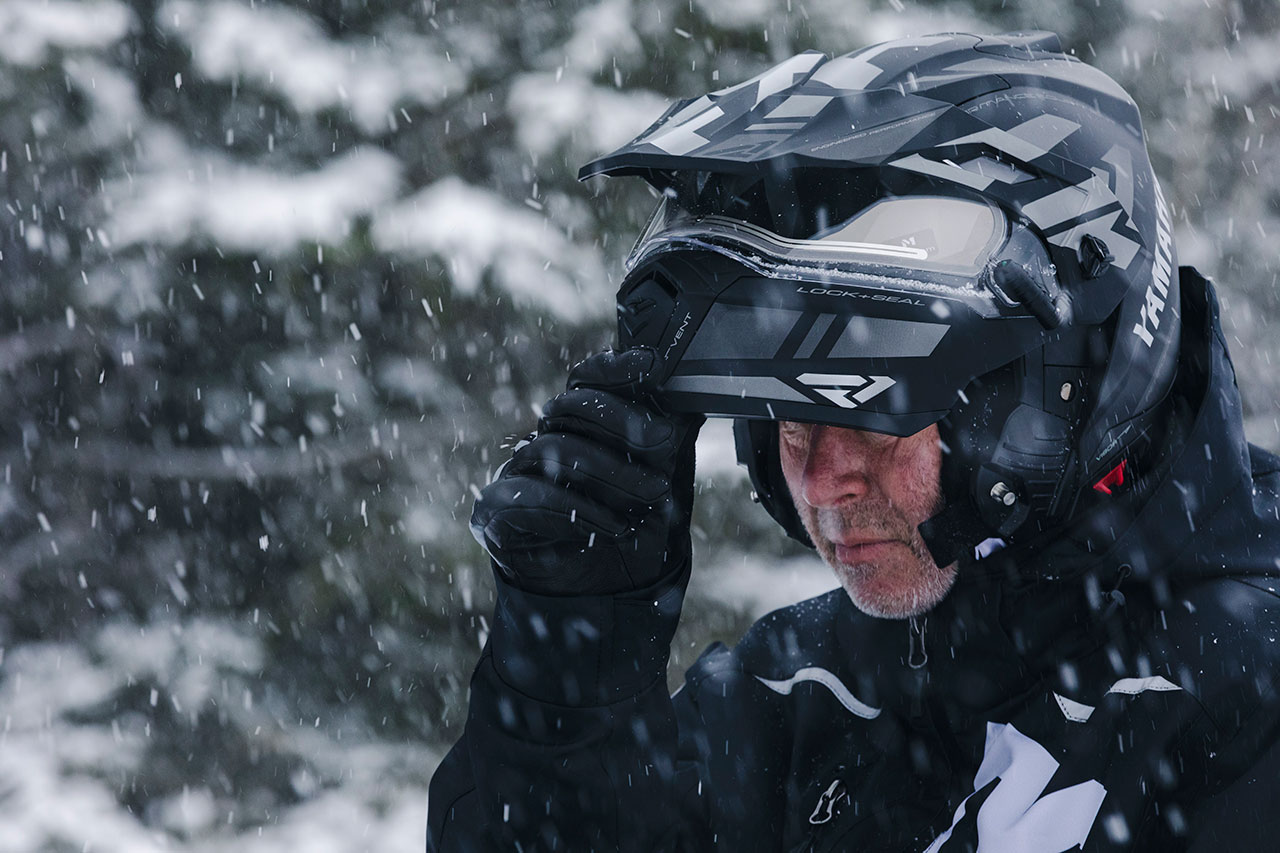 The most important piece of your snowmobile gear is your helmet. It is the piece that provides the highest amount of safety. As helmets evolve, there are now numerous styles available, all of which offer different features and cater to different styles of riding.
Nowadays, the most popular helmet among snowmobilers is the
modular helmet
. It looks like a conventional snowmobile or motorcycle helmet, but hinges at the sides of the visor allow riders to flip up the chin bar and expose their entire face (you can still raise and lower the visor independently when needed). Modular helmets can include breath boxes (to deflect breathing away from your visor), chin curtains (to keep out cold air), electric visors (to prevent fogging) and built-in sun shields.
Another helmet option is the "snowcross" or open-face design, which looks like your regular off-road motorcycle helmet. These helmets do not offer the features and functionality of a modular helmet, but they allow increased airflow, little to no fogging (if you have proper goggles), light weight, sporty styling and the ability to easily swap goggles based on conditions. Open-face helmets like the
FXR® Helium Ride Co Helmet
are most popular with mountain riders and more aggressive/sport-minded enthusiasts.
Boots, Gloves & Thermal Gear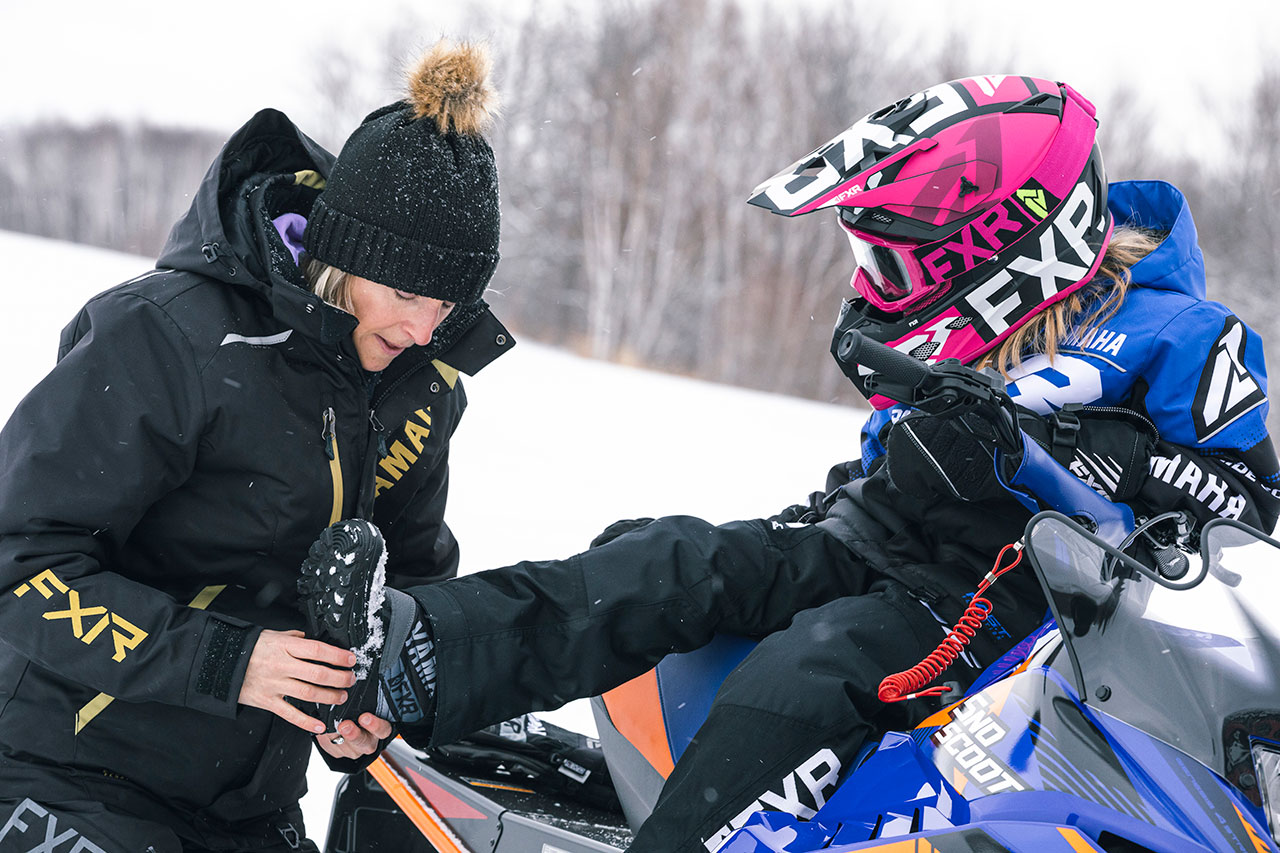 The final piece of the puzzle is to choose your thermal undergarments, boots and gloves. When deciding what is best for you, take into consideration the thermal rating. FXR® uses a proprietary thermal rating system that ranges from 1 to 10, with 10 having the best thermal properties to endure extreme cold temperatures. Trail riders can get away with bulkier and thicker gear to keep them warm, but mountain riders need thinner, more fitted boots and gloves to allow the most mobility for aggressive riding.
The same goes for thermal undergarments. Your base layer can make or break your snowmobiling experience, so it is important to get moisture wicking thermal gear to keep the moisture off your body at all times to ensure you can stay as warm and comfortable as possible all day long.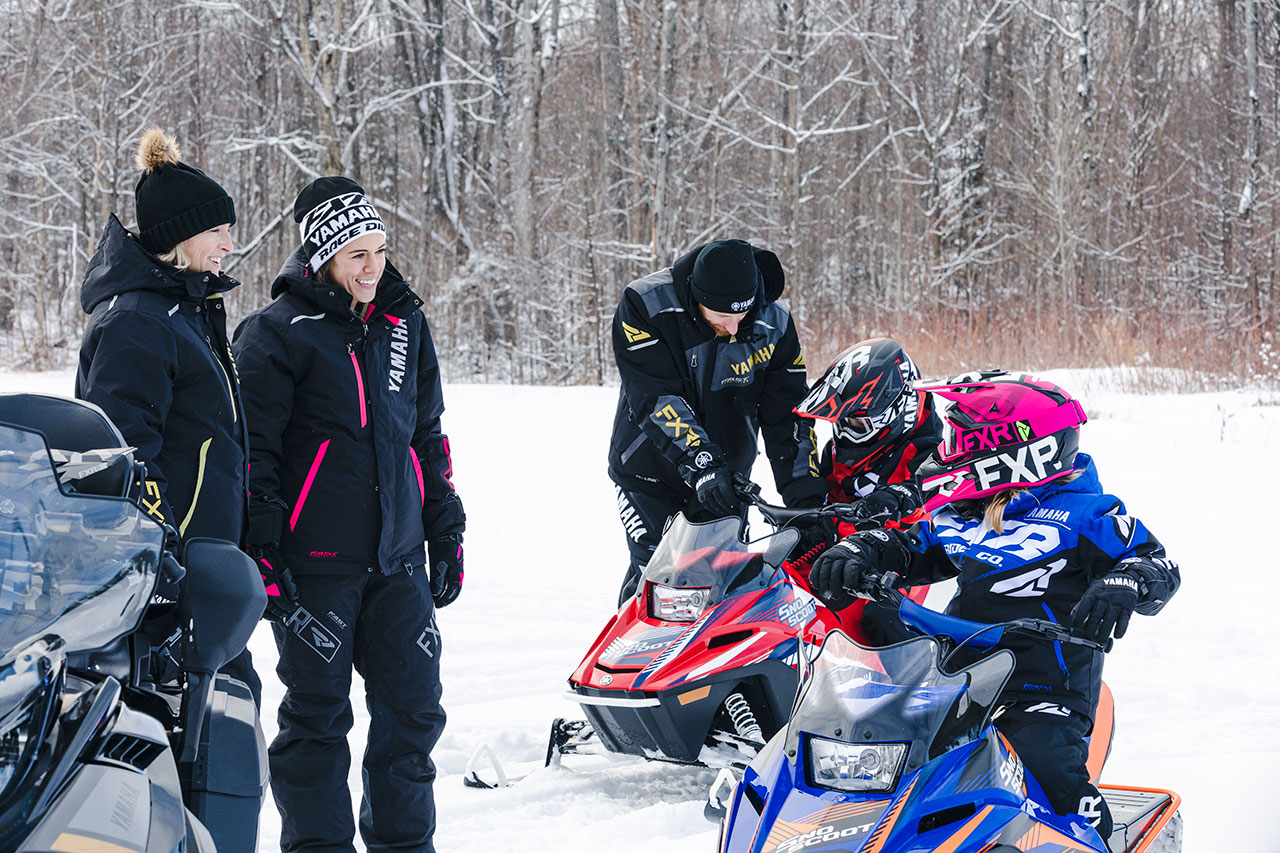 For anyone just getting into snowmobiling, the variety of gear offerings can be overwhelming. The first thing to remember is that proper snowmobile gear is purpose-built, meaning that the price on the tag is there for a reason. Secondly, the style and design of the gear you choose comes down to your personal riding style and what features cater to you. This goes for your snowmobile suit, helmet, and additional gear you choose. For more help on choosing the right gear for you, your
local dealer
can be a great resource in the decision-making process.